<p dir="ltr">Christmas is coming, and a couple of our favorite retailers have made it clear that the shooters in the room aren't left out in the cold when it comes to snagging a bargain over the holidays. Both Sportsman's Guide and Bass Pro Shops have included a hefty range of rifles, handguns, cases, scopes, ammo, and other accessories in their holiday deals this year.
<p dir="ltr">In the case of Bass Pro Shops, you're looking at up to half off, but most of the deals are on accessories—cleaning kits, cases, safes, etc.—but they did knock
50 bucks off of the GLOCK 17 Gen5 Semi-Auto Pistol
, and $25 off the Ruger LC9, bringing it down to only $274. If hunting is more your speed,
over a dozen scopes are marked down as well
, with savings of as much as $400 on higher end models from Nightforce Optics and others.
<p dir="ltr">Over at Sportsman's Guide, there are over 250 items on sale in the shooting category on sale for as much as 50% off. The vast majority is lower, however there are a ton of ammo deals worth shopping. If you're a Sportsman's Guide member, the prices are lower. If you're not a member yet your timing is good too, as there's an
additional promo code for 20%
off for new customers
using the code
NEWCLUB.
<span> </span>
<p dir="ltr">
SHOP THE BASS PRO SHOPS HOLIDAY SHOOTING DEALS HERE
<p dir="ltr">
SHOP THE SPORTSMAN'S GUIDE HOLIDAY SHOOTING DEALS HERE
<p dir="ltr">
<p dir="ltr">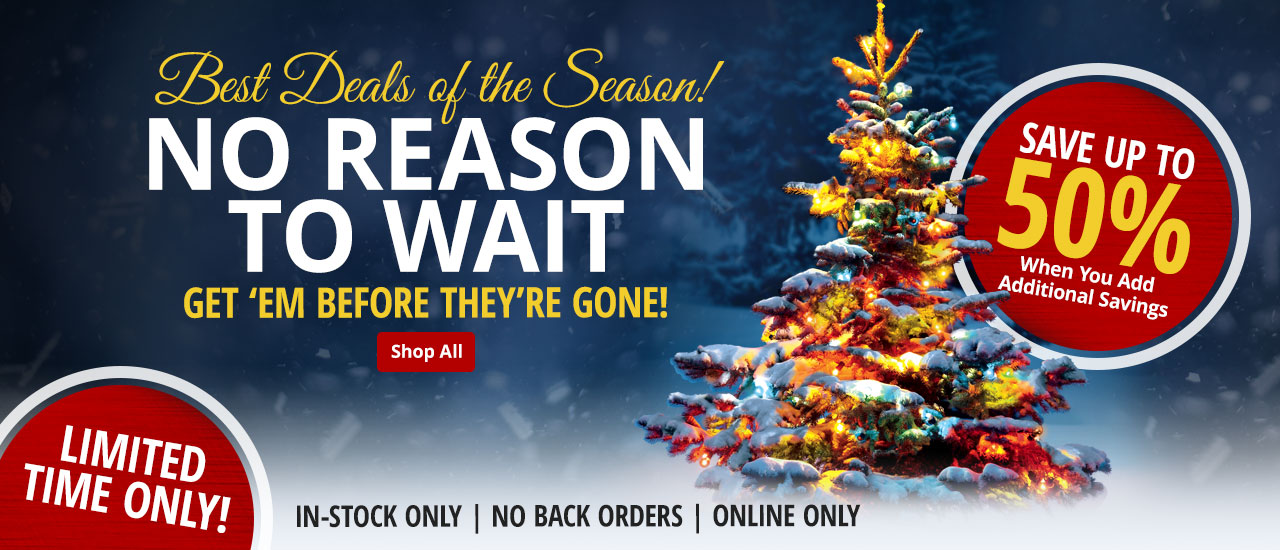 <p dir="ltr">